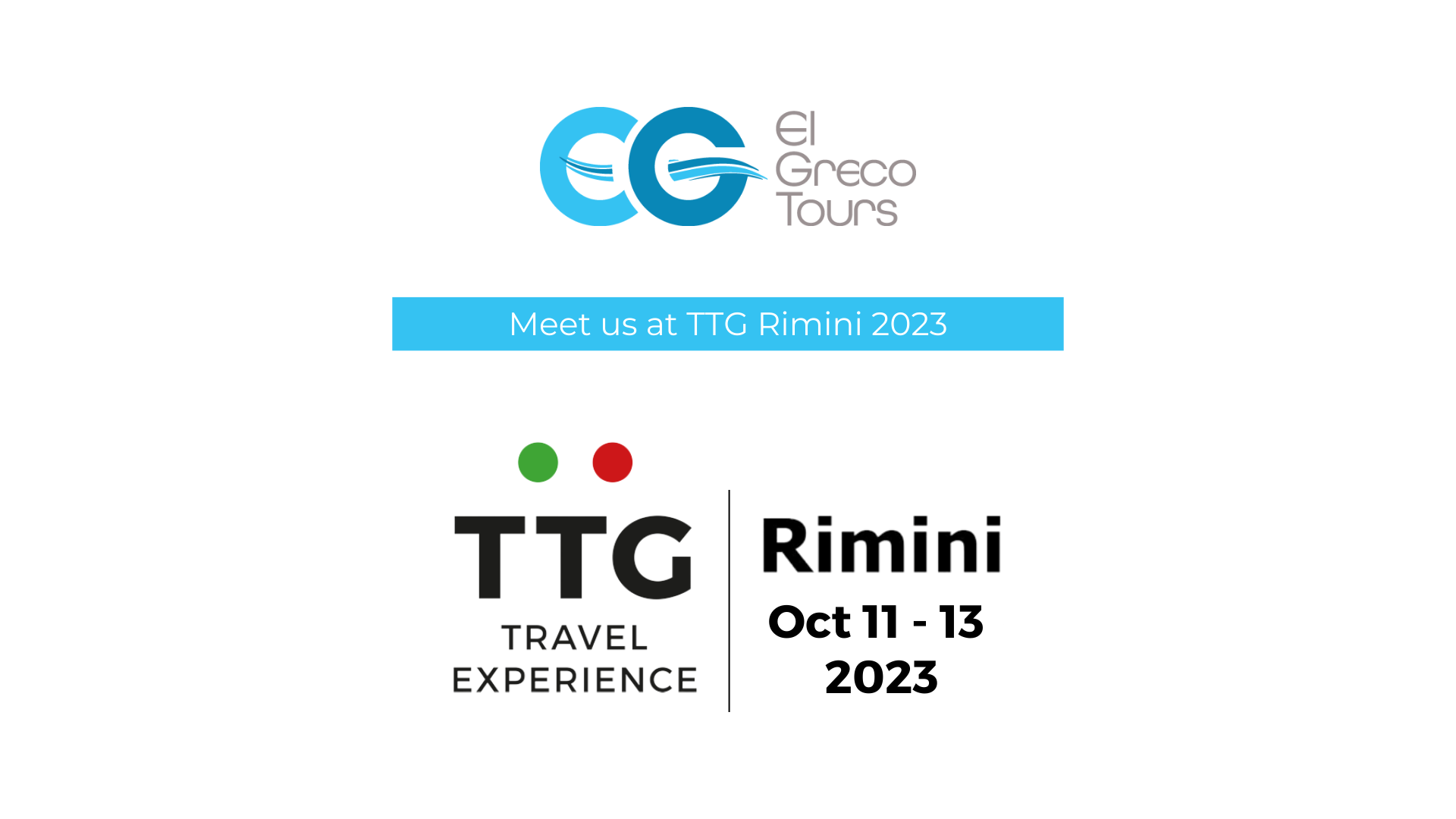 Join us at the TTG Rimini Travel Experience from October 11th to 13th!
The TTG Rimini Travel Experience, held annually in Italy, is one of the most anticipated events in the travel industry calendar, bringing together professionals from all over the world. In its 2023 edition, among the many prominent participants, the presence of our travel agency, El Greco Tours, is particularly noteworthy.
Our company, known for its specialized tours of Greece and the broader Mediterranean region, has always stood out for its commitment to offering unique and tailored experiences. Meeting our team at TTG Rimini 2023 will offer an in-depth understanding of our approach to the travel business and our vision for the future.